Destination Proposal Ideas
Destination Proposal Ideas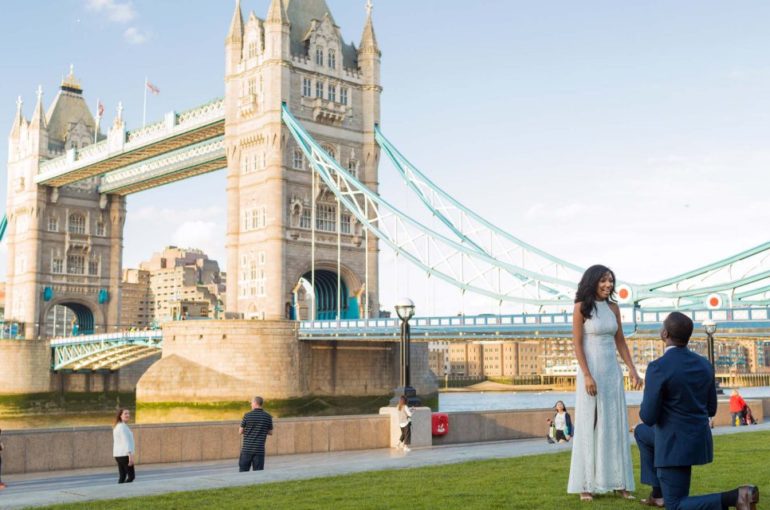 Top 5 Destination Proposal Ideas
Destination proposals are a great, romantic and memorable way to propose. What can be better than a vacation and a proposal? Here are 5 of the best destinations and locations to propose at for your perfect getaway proposal.
Paris, France.
Planning a proposal in what is famously known as the city of love. Paris is one of the most romantic places on earth so why wouldn't you go there for your Paris proposal?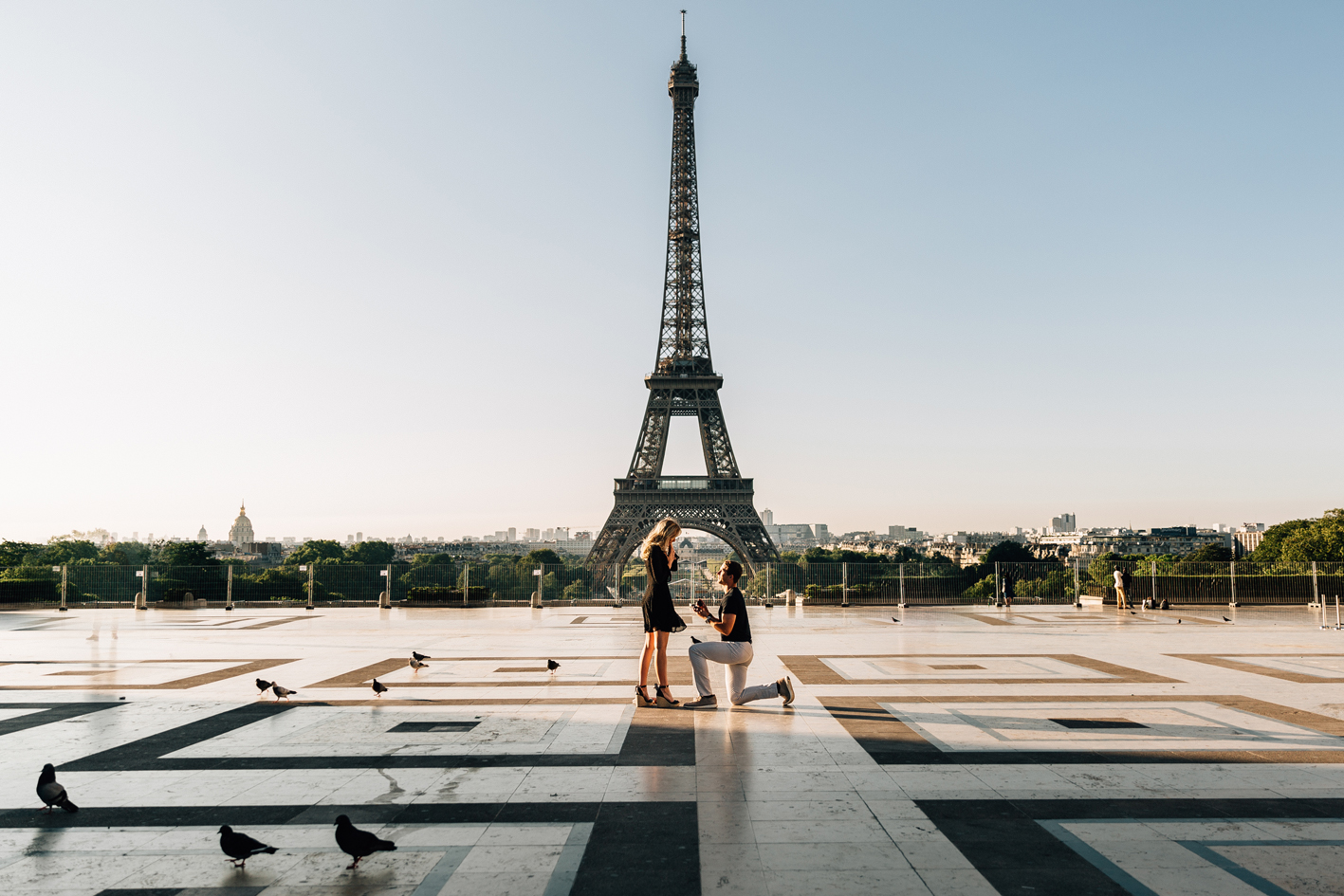 5 of the best places to propose in Paris, could be:-
1.Place Du Trocadéro. The Trocadéro is simply the best choice if you're looking for a seamless view of the Eiffel Tower view. This spot is opposite the tower and filled with gardens, fountains and sculptures. The mornings are best as it is a very popular tourist spot in Paris and you want some degree of privacy for your proposal. The tower in the background gives such a perfect picture scenario.
2.The Louvre Courtyard is another stunning Paris proposal idea. This museum used to actually be a castle but now is a historic and art filled landmark in Paris. The courtyard is filled with stunning glass pyramids. This is a great simple proposal idea and can really catch your partner off guard for a perfect surprise.
3. Pont des Arts is just another beautiful venue for a different kind Paris proposal location. This famous bridge in Paris is known as the love bridge and still has love locks on it to this day. This is a stunning romantic spot to propose in the city of love because Paris is always a good idea.
4. Seine River Bank. This amazing location is ideal for the surprise proposal with massive ' Marry Me' letters in the background. You will have both, the river and the Eiffel Tower views in one shot. It shows everyone that you proposed in Paris.
5. Private Rooftop Proposal. If you looking for a more intimate choice, the Peninsula Hotel has one of the most picturesque rooftops in the city. It is a perfect proposal location – also with the direct view of the Eiffel Tower.
Marrakech, Morocco
If you looking for a unique destination proposal, Marrakech will be a perfect city for you. Founded almost 100 years ago, this gorgeous city is full of mosques, palaces, and gardens, which makes it ideal for a surprise engagement. The best proposal ideas in Marrakech will be.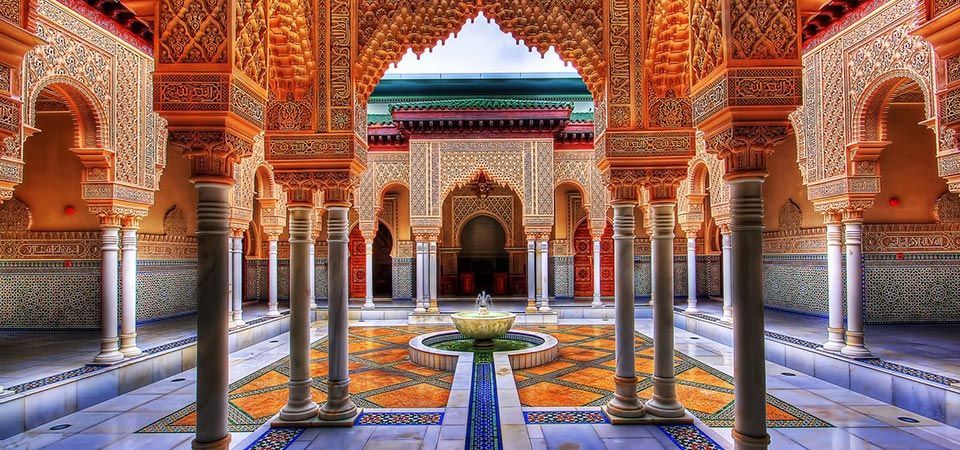 Jardín Majorelle.  This place looks like a dream, a botanical garden, and the museum, the Garden Majorelle is a perfect location for a surprise marriage proposal. The gardens are a popular tourist destination, so try to come early in the morning to propose in private.
The Atlas Mountains. Just an hour away from the busy city you can see completely different scenery, the day getaway at the Atlas Mountains is a perfect proposal idea for active couples. You can propose on a hike, overlooking a stunning view of the mountains. Or rent a room at the local resort and propose in the comfort of your room but also with the memorising views.
Hot air balloon trip. This proposal experience will stay with you and your partner forever. Just imagine driving to the desert at the crack of dawn and getting on the hot air balloon flight, proposing in the air, and later celebrating your new engagement over a delicious Berber lunch at the luxury tent. This day will stay in your memories forever.
 'Cactus Thiemann' farm. If you looking for a unique proposal location in Marrakech, this giant cactus farm is all you can dream of. This is the largest cactus plantation in Africa and its features fields of giant aloe, agave, and prickly pear. This hidden farm is ideal for a unique destination proposal.
If you looking for something more intimate and personal, a romantic dinner for two on the private rooftop would be a great choice. La Table de La Sultana is offering a private rooftop of the Riad Saadia with a chamber music recital.  This romantic dinner proposal would be a great surprise for your partner.
Venice, Italy.
Another super romantic and charming destination is Italy. Venice is a great proposal idea because it's another city of love with its beautiful canals and stunning sunsets topped off with impressive architecture. Best proposal ideas in Venice will be: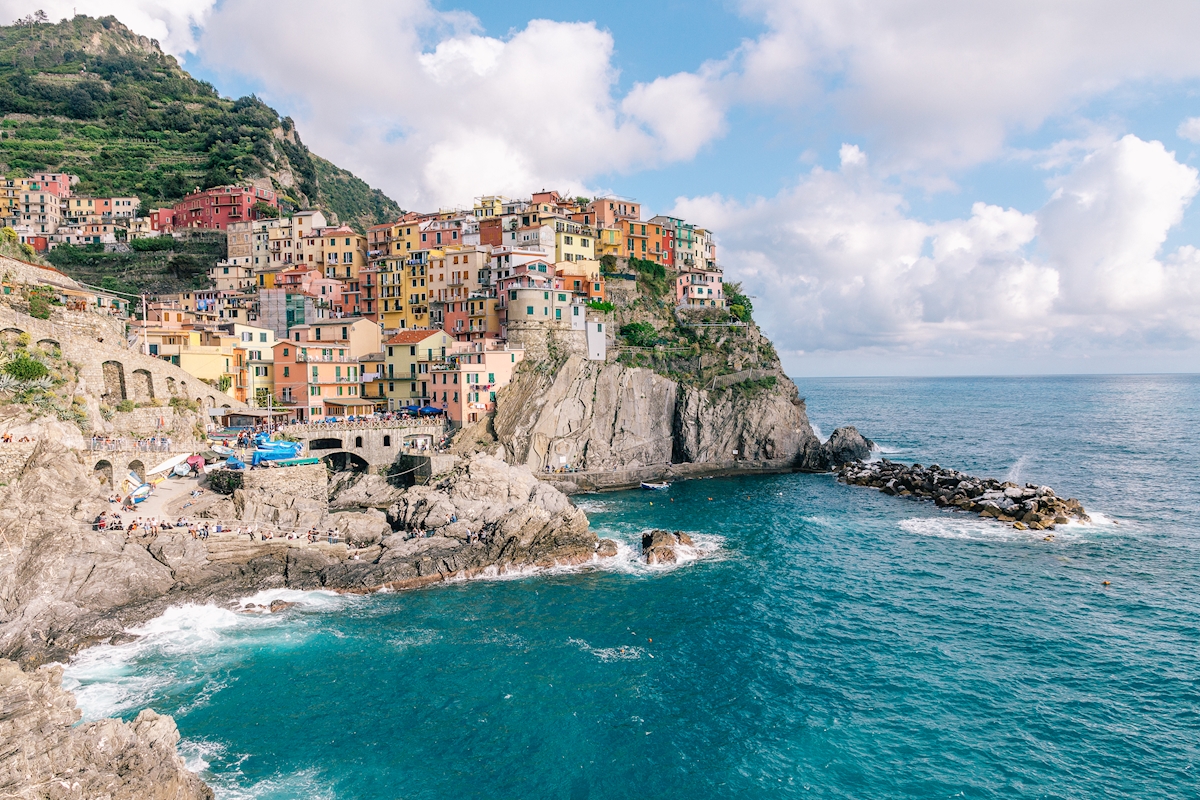 A gondola ride is a perfect Venice proposal idea especially during sunset. You can propose on your private ride and then enjoy all the views and sights of Venice.
If a gondola ride isn't your thing you can propose at the Ponte di Rialto which is a romantic arch bridge that is overlooking the waterfront and all the canals as they pass by. This location also gives you a stunning proposal picture opportunity.
Another Venice proposal idea is St. Mark's Square. This plaza and its architecture are beautiful and it's a great surprise proposal idea because your partner will have no idea what you are up to as you are strolling around the plaza. Venice Italy provides romance, charm and history for your Venice proposal!
Burano Island. If you looking for a colorful location, this island will be perfect for you. Known for its rainbow buildings, this location still is rather quiet and more intimate for a surprise proposal.
Libreria Acqua Alta. If you are a book-loving couple, this bookstore will be ideal location for a surprise marriage proposal. All rooms are stacked wall-to-wall with books and those picturesque piles are mesmerizing. Come early before the tourist rush and propose in one of the rooms.
Santorini, Greece.
Santorini is a picturesque city that looks like a dream which is why it's a perfect proposal location. The best proposal ideas in Santorini will be:
A great Santorini proposal idea is the Heart Shaped Rock in Megalochori Village. This is a perfect spot for your engagement photos and a truly memorable one as well! This volcanic rock is on the way to Plaka's beach where you both can celebrate your engagement.
Another Santorini proposal idea is to propose by the Blue Domed Churches in Oia. These stunning churches provide a Greek picturesque as the church tops perfectly match the blue Greek skies. This spot is perfect, classy and great for a surprise and postcard worthy proposal.
Another Santorini proposal idea is to propose on the terrace of your hotel. A beautiful 5 star hotel is Athina Luxury Suites which provides stunning views of the Aegean Sea. This is a good intimate option to propose with just you and your partner and to skip out on all the crowds. Santorini is a great heaven on earth proposal location!
Oia Windmills. If you are looking for a unique location the windmills of the Oil town is definitely for you. This location is extremely crowded on the sunset, so we would recommend to come here in the morning or during the day.
Amoudi Bay. Get a private boat tour and propose with the stunning views of the Amount Bay. Stunning red volcanic rocks and crystal blue water makes this proposal picture worthy. After the trip, celebrate your engagement at the restaurant overlooking the bay.
 London, England.
A London proposal is perfect for the adventure seekers. This city is known for its night life, fashion and history. The best proposal ideas in London will be:
A perfect London proposal idea is to propose on the Tower Bridge. This is a great option for a surprise proposal. Your partner will be so surprised by this historic English landmark proposal.
A more private option is to propose on the London eye in a private pod for just you and your partner. This provides intimacy and no crowds to mess up your proposal.
Another great London proposal idea is The Sky Garden. The Sky Garden provides great panoramic views of the city. You can propose in "Darwin Brasserie " or "Fenchurch " which are restaurants in The Sky Garden overlooking the great English city. You can enjoy fine dining before or after your proposal and you can celebrate with some fine champagne to top it off! London provides a fun easy going proposal location.
The Shard. This stunning skyscraper provides the most panoramic views of the city. You can propose  at the restaurant and celebrate with the bottle of champagne or rent a venue at the Shangri-la hotel and surprise your partner with the intimate proposal.
Picnic proposal at the Hyde Park can be another great London proposal idea. Just imagine walking through the park and stumble upon a beautiful picnic setup made just for you two.
Do get in touch with us @designerweddingplanner for further details and support in planning your magical proposal.