Downton Abbey Styled Wedding Shoot
Downton Abbey Styled Wedding Shoot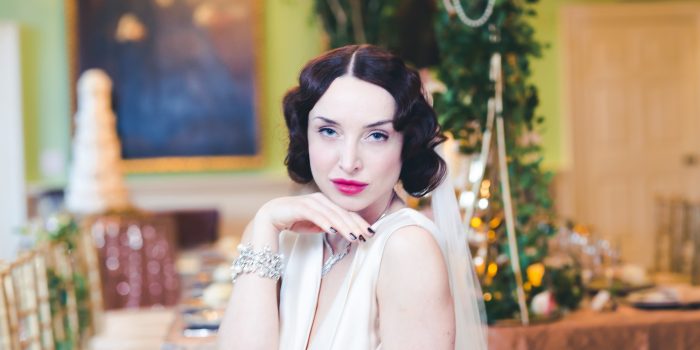 DOWNTON ABBEY STYLED WEDDING SHOOT
If you are living in this century, you will have heard of the fabulous BBC miniseries Downton Abbey and which will also shortly be a major film, which has captured the hearts of the British and USA viewing public with so many brides coming to see us at the showroom asking for this or that item which reflects the era around the time of Downton Abbey. The Edwardian style is very much in vogue and a classic which has a new younger following.
We were asked by the lovely ladies Charlotte, Nikki, Christina and the team at The Foundling Museum in London requesting if we would possible do a styled wedding shoot in their venue as they wanted to move into covering more delightful weddings , and felt we at Designer Wedding Planner could bring out the beauty of the venue to a new audience of potential brides and grooms.
We then had to go back to the drawing board to shortlist our catalogue of wedding vendors who we felt would step up and collaborate with us in achieving the Downton Abbey Style Shoot.
Our 'A'Team went to work immediately to send in their drafts for the shoot.
Working closely with Mary who was able to create the set working with the venue to ensure authenticity and realism to the time gone by.
Kate Edmondson agreed immediately as she had her new collection she knew exactly which gown would suit the Downton Abbey look, but which would also give a current and fashionable stylish look.
The Ronald Joyce wedding gown was supplied by the delightful ladies at Bell'Amore in London along with the long veil by Enzo from their Private Label by 'G' Kenneth Winston. Their gowns were floaty and so feminine with lots of layers and diamante details all over.
I am so grateful to this amazing team for using their unbelievably creativity and talent to make this idea come to life in a way that's even more beautiful than I could have imagined!
Every minute detail of the shoot was entrenched in the stylish detail of the elegant era. With the makeup very light and the lipstick only a slight tinge of colour using a colour palette which was reminiscent of the days gone by. The creative team worked so well together as they are all much sought after professionals in their own right – Tino Antoniou Photography, and Tai from Love Exposed Photography showed they were masters of their craft and worked so well together to create the stunning lighting to set the scene well.
Mary from Event Décor Hire was the creative professional I can't thank their creative team enough as Mary helps many couples to plan their wedding décor with class and beauty. The floral designs and the banqueting table fully designed, and were so delightfully set with the quilted tablecloths and napkins in a bronzy gold colour. To complete the look. The beautiful designer shoes, from Rachel Simpson Bridal were from their new designer range which worked so well with the look we wanted to create. couture bridal gowns were supplied by Kate Edmondson who designs and hand makes all her gowns, and the other designer gowns from Bellamore in Bexleyheath London.
The stunning jewellery were kindly supplied to us- with the words any stylist wants to hear "you can have any piece you need for your shoot" Glitzy Secret Jewellery supplied the diamante encrusted head pieces, drop diamante necklaces, with the gorgeous earrings to match and the bejewelled cuffs which were stunning, and with each piece so carefully handcrafted they showed an opulence which really suited the Downton Abbey era perfectly. We couldn't have had the look without the makeup and hair so expertly created for us by the lovely Kristina and Kasia, and so bang on trend.
Our 'groom' was the talk of the day as he was a young model who fitted into the handmade men's designer suits from Christian English bespoke suits with ease, whilst creating the character to match so well with our 2 female 'bride' models.
Our Gold Cake lovingly created by Ann's designer cakes, was so lush and dramatic and went well with the gold and browns colouring around the Foundling Museum who hosted us for the day.
We feel that every single stylish detail was captured and the elegance of the era gloriously displayed in our stylish shoot. We thoroughly enjoyed bring this to you for your enjoyment.
If you love this style shoot as much we did, and you would like to request our help in planning your wedding or event, please make contact and we will be so happy to work with you to create a stunning work for you also.
Or if you would like us to help you create your own style shoot, then simply get in touch.