What to Ask Your Wedding Venue BEFORE Booking
What to Ask Your Wedding Venue BEFORE Booking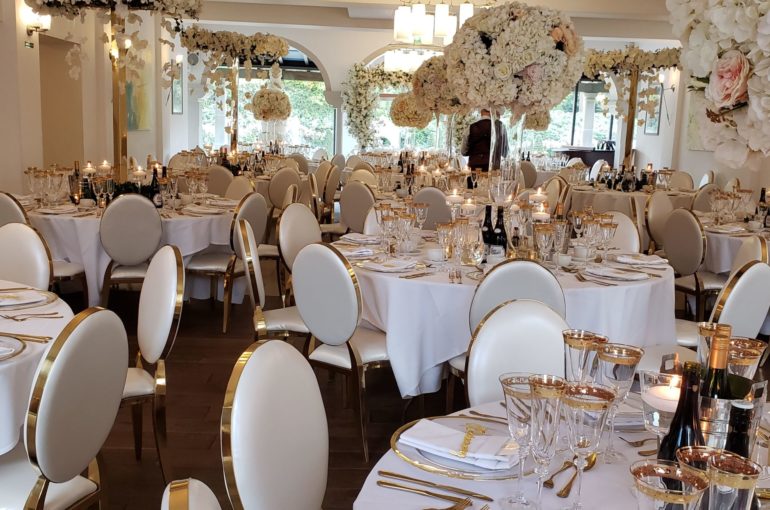 What to ask your wedding venue before booking.
It can be really hard to know what to ask when you are looking for a wedding venue, and asking these key questions will help you decide where to get married
By Shola at Designer Wedding Planner
Choosing your wedding venue is one of the biggest parts of wedding planning. It will set the scene for the whole day so you need to make sure you choose a venue that is simply perfect for you, your partner and the type and style of wedding you're dreaming of.
So before you say 'yes' to the venue, and sign up, make sure you ask your venue these pertinent questions.
Can you bring your own wedding planner?
This is crucial  – I cannot stress this enough – May venue will tell you that they have a wedding planner working inhouse. `and that they will ensure this and that for you giving you the impression that you don't need to get your own planner, and that person will ensure that all goes well at your wedding.
this is simply not the case. The in-house wedding coordinator is there to ensure the venue do not lose out, and that the venue is able to keep an eye on all things to 'protect' the interest of the venue. What happens if your make-up artist is running late or doesn't show up to the right place, or the photographer needs new batteries? Who will coordinate where the decorator will set up, and where the cake person will set up the cake?
Only the wedding planner can be held responsible for this. They have the kudos and they will have the timeline for your whole wedding on their iPad. The timings and the running of the day are in their responsibility, and they have the experience of mitigating against any 'disasters', cake dropping, snag in your tights, shoe straps breaking, gooms shoes not polished, bridesmaids forgetting their outfit at home…. and the horror list goes on. We at designer wedding planner have seen all this and more
It's a no brainer, and not just because I am a wedding planner, but YOU SHOULD HAVE A WEDDING PLANNER!
Wedding venue:
Are you licensed for civil ceremonies?
Having your wedding ceremony and reception all in one place is a great idea if you're looking for ways to save money on your wedding, as it cuts out transport costs. Not all venues are licensed for civil ceremonies so it's definitely worth checking this if you have your heart on saying your vows at your venue of choice.
Do you have public liability insurance?
It might not be the first question that springs to mind, however, this is a really important question. This means the cost of any legal action is covered if anyone is injured or damaged is caused to the building. If they say that they don't think this is an important question, and more so that they don't have public liability insurance, then it just not worth the hassle – do not even go there. not worth booking this venue.
Will you have exclusive use of the venue?
Some venues offer exclusive use as standard, others don't. The idea of sharing your wedding day with another couple might not phase some people, but if you want your day to be all about you, make sure you check this with your venue. There are few venues which I have worked at where they have a wedding or function upstairs and another downstairs, and guests then tended to mingle and you don't even know whose guests are whose. This can get a bit messy. And some venues have a function in the morning and yet another wedding starting at 6 pm – so your suppliers don't have enough time for setting up, and everything becomes rushed and unsettling. Not a good choice I would say.
Do you have disabled access?
Some historic wedding venues may not have access for disabled guests – if you know some of your guests may have difficulty navigating stairs etc., be sure to check with your venue to make sure they have disabled access, and also disable toilets, as I'm sure you are aware not all disabilities, are visible, but this is essential for those who feel they require a more private use of the loos
How late will the bar be open until?
Talking of alcohol, it's worth finding out if your venue charges for you to bring in your own drinks. Whether you're thinking of alcoholic wedding favours or want to throw a BYOB wedding, make sure you won't get hit with a hefty bill if you want to provide your own alcohol.
This will also depend on the venue's licensing laws – some could be licensed until 10 pm, others until 2 am. Find out before you book so you don't have baffled guests if the bar closes early. You also need to ask if you are able to bring your own alcohol and whether there will be corkage. Corkage is when you supply your own alcohol, and the venue then still get a cut from that by charging you for each bottle you open which is personally your alcohol. This I feel is greedy and not fair of the venues, and it smacks of them wanting to make money from you for you trying to save money, as usual, their drinks are overpriced. But I am willing to see the side from the other side.
Ask if their bar staff will be a to serve the champaign just before the toast otherwise it will get to that time, and your guests will be toasting with empty glasses.
Can we have a late extension?
There is a way around an early night – you might be able to apply for a late extension at some venues, but they do need to be approved by local authorities first, and the extension will need to be applied for in time as the council late licensing approval does take time to approve, and the costs will end up costing you some money. But if you like to party, it could be worth it.
Do you have a noise limiter?
Some wedding venues have noise limiters fitted that will make your entertainment cut out if it goes above a certain volume. If you're planning on a loud band you might want to check this won't be an issue.
Booking a venue with a limiter is not necessarily going to ruin your night but if entertainment is an important aspect of your day then it's worth seeking out a venue that doesn't restrict your band.  If you've already booked your venue then here are a few things you might see happening on the night.
Can we have candles?
Candles can really add a romantic ambience to your wedding but not all venues will allow them due to fire risks. If you have your heart set on a candlelit soiree, it's best to clear this up before the day. Many times the decor company have gone to set up the decor with beautiful candelabras and the venue say that they are not allowed naked flames and so the candles are not able to be lit! This takes away the full beauty of the room. If it had been cleared first, they could have opted for silk or fake candles which still have a good flicker, but comply with all health and safety rules, and still look beautiful.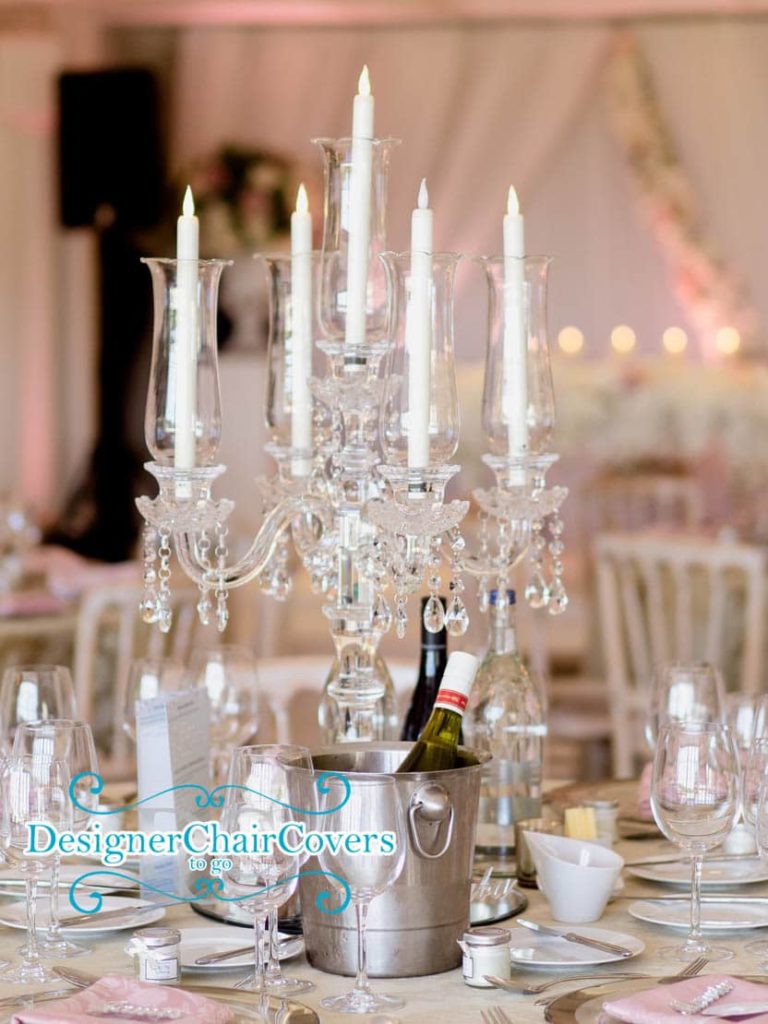 Are fireworks allowed?
Your wedding should be filled with unforgettable moments and what's more memorable and spectacular than a fireworks display at the end of the evening? This is if you have a venue with an outdoor space, and also there is space and room for you and your guests to go outside and enjoy the fun.
How about starting the display with your very own VIP button? Or filling the sky with hearts?
Wedding fireworks can really finish your night off with a bang, but not every wedding venue will allow them due to various restrictions and health and safety implications.
Do you have a preferred supplier list?
Some venues have a list of preferred suppliers – these are companies they've worked with numerous times before and trust. Some places will allow you to bring in your own choice of suppliers, whereas other places might have a list of some suppliers, such as caterers, that you are expected to use.
Is there an in-house wedding coordinator?
The wedding coordinator will know everything there is to know about weddings at your chosen venue, so as you will need help with so many other things or processes which happen outside of the wedding venue, you certainly will need help with your planning it's best to choose a venue that permits you to have your own wedding planner/coordinator. If they say that you don't need your own planner, then I'd say just walk away.
As I have already spoken on this topic earlier – I've mentioned it here again as it is so important to heed.
How soon can we access the venue?
If you're planning a day full of DIY decorative details, you might need to get there the day before to set it up. Find out how soon you're allowed access to your venue so you can plan accordingly.
If you are having full event decor, then the wedding event decorators will certainly need to get in to transform the wedding room to the magical image you have planned together. This is often an issue with some venues when they do not allow you the time to set up properly, and they then choose to charge you extra money for set up time – this again is greedy and not really fair. If you are getting married, you need the room to be well-dressed and decor is a big part of that. Set up should be allowed and at least 3 hours minimum should be offered free and inclusive of your venue fee. Many venues will also only give the vendors a very short time to get their items out at the end of the wedding. For example, it may take about 4 hours to set up the whole wedding prior to the start of the wedding, then the venue will only give 1 hour for pack down of the whole setup, or they claim they will take your damage deposit. This again is so unfair and I have seen especially wedding decorators and the teams who do the production companies having to rush around taking their item out lock stock and barrel to get out in time so as not to lose their client's damage deposit.
Do you have accommodation?
Many guests might want to stay over so they can really make the most of the party – if you have a wedding venue with accommodation find out how many rooms there are on-site and if they offer a discount for those booking accommodation for the wedding. This can be a great idea especially as the wedding fun can continue long after the main guests have gone home, and you and your bridal party can stay up till the early hours to dance and chat over the day's events, You can also all meet up in the morning for breakfast together before finally departing home or on to your honeymoon and then the fun of married life really begins!
Is a menu tasting included?
Some wedding venues will include a menu tasting as part of the package, others charge for it and some don't do them at all. If the food is a big part of the day for you, it's best to check this one out. It is always wise to go with a venue or caterer who permits and in fact include food tasting into the prep of the big day. Why would you choose and take a menu on spec not knowing if the food will be what you want, or what will go with what on your chosen menu?
You may want more seasoning or less, and you may also need to consider those who have special dietary requirements.
What are the minimum and maximum guest numbers?
If you're one of seven and your partner has four sisters, there's no point falling for a venue that can only host intimate parties of 20. Make sure you know the minimum and maximum amount of guests that can attend before you book. With some cultures, it may be that you have large numbers of guests, your parents on both sides may have their own list of people who 'must' be there, and you will both want all of your sets of friends to turn up.
You may also want a certain number of guests to attend the after-dinner part of the day, The party part of the day, so you must ensure this is permitted by the venue, and will not take you out of your permitted numbers otherwise they may not be allowed in, and the worse thing is for guests to be turned away at the door. Your wedding planner will be able to negotiate this for you and also ensure those guests when they do arrive later on the wedding day, do not feel left out or descend into the wedding breakfast if the proceedings are running slightly later than anticipated, and they are made to feel welcome with drinks and a place to wait for the right time for them to mingle with the main party.
Do we get complimentary use of the bridal suite?
Sometimes venues will offer couples complimentary use of the bridal suite as part of their packages. If it's not included, it's always worth asking about…especially if you're looking for ways to save money on your wedding.
The bridal suite should also provide a beautiful backdrop for you getting ready and welcoming your new wedding day. You should be able to get ready in peace and love and be able to have your wedding videographer and photographer in to take candid shots of you as you get ready and dressed. ~The first time you wear your wedding dress and the full makeup and hair dressed. It may also be the first time your father or another family member will get to see you before the long walk down the aisle. It is the place where your mother or other family members will come to say their special words to you before you walk down the aisle. This needs to be a really special place and a lovely place to shoe you at your most peaceful before the wonderments of the day unfold. Some venues may charge you for using the room which they already have on-site, yet they feel justified in asking for yet more money for you to use what really should be included as you do need somewhere decent to get ready.
Is there on-site parking?
Find out if your guests can park at the venue and include the information in your wedding invitations so they can plan accordingly.
Some venues – especially those in inner London will not have such spaces as this is not easy in London. But they may have vouchers which they may offer to a limited number of key guests or those with disabilities. You need to discuss this in detail prior to the wedding as it can be really hard trying to find car park space when the wedding is due to start any minute. It may be best to encourage guests to use public transport or you may need to organise a coach to get guests in and out of the area. Some venues in central London have small car parks where they then charge guests to park their cars for a fee.
What extras are included?
Most venues that offer package details will include a variety of extras such as the use of a cake stand and knife, or certain table decorations and chair covers. Find out what is included in your venue's deal and negotiate accordingly – you might not want the decorative details so you could talk about a reduction in cost, or you could save money by taking advantage of what they have to offer. These decorations often offered by the venue are often the same and are really basic. They may offer you your decoration from an inhouse supplier. This may be good for you, but I would urge you to look further and possibly try some of the great event decorators out there – You will certainly get what you want for your wedding, and also a greater choice. of original items to give your wedding room the "WOW" factor which every couple wants as you see their wedding room for the first time on your wedding day.
Do you have set packages, or is there some flexibility?
It might be a case of you have to pick from package A, package B or package C and there's a cost per head to go with each of them, or there might be no package deals and you talk with the venue about what you want and don't want and it's priced accordingly. Sometimes and usually the set packages will have items which you do not like or require in them, but they have been added to boost the package to make it appear to be a bigger package than it really is. A good venue will have certain packages which you can pick and mix and the price is within a certain price range going up in graduating price steps.
Do you have baby-changing facilities?
If you have children and babies attending your wedding, make sure there are the appropriate facilities in place. If you have a lot of children on the guest list it might be worth asking about a room that can be used as a crèche or children's entertainment area, and checking for any potential hazards such as ponds within the grounds.
Can our photographer/videographer visit the venue in advance?
Some photographers and videographers like to visit the venue in advance to get a lay of the land and to scope out potential photography opportunities and picture-perfect settings. It can make things run more smoothly on the day, so check that this is ok with your venue. This should be organised between your photographer or videographer and the venue. Quite a lot of the time the venues are more agreeable with the wedding professionals than they really are with you the couple. They will not charge them for some things whereas they may want to charge your fees for these as 'added extras'
What happens to any unopened alcohol?
If you've paid for a set amount of alcohol and not all of it is used, will you get to keep it, get your money back or just lose it? Find out what your venue's policy on this is.
Some venues will charge you a final fee for each glass of drinks your guests have and they tally this all up and hand you the bill. This is NEVER clear, fair or correct. The bar staff will I feel always err on the side of the venue and add drinks which have not been purchased or asked for and they will often be so rushed at times, they will make it up as they go along again on the side of the venue. I have seen this done time and again, and it is not an option I like or agree to. Your wedding planner should be able to talk you through better options to the best way of handling this issue and making sure you are not being charged for drinks you and your guests have not used or drank.
Are their quieter areas away from the entertainment?
Older guests don't always want to be right by the DJ – find out if your venue has a separate bar area or snug where your guests can escape for a quiet chat if they need to. Is there a break out room which is included in your package where your guests can just sit and talk or just to relax?
Make sure that if you are not staying in the rooms adjoining the venue, you have a shaded area or a room where you can change your outfits or just rest a while with your new husband and chill for 5 minutes and where you may want to have your makeup refreshed before you go back into the wedding room.
What happens if it rains on the day?
This is particularly important if you're planning an outdoor wedding ceremony or want lots of photographs outdoors. If it rains, what is the venue's contingency plan and are you happy with it?
What is the payment schedule?
In fact, is there a payment schedule? And does it work with your wedding budget? There's nothing more soul-destroying than falling for a place that won't work with your budget so be upfront about this.
Is our deposit refundable?
All venues will require a deposit when you book, but some will refund it if you have to cancel for certain reasons. Check out what their terms are before you sign on the dotted line.
Once you've found your perfect wedding venue, make sure you tick it off your wedding planning checklist!