Ian Stuart New Bridal Boutique Launch – London
Ian Stuart New Bridal Boutique Launch – London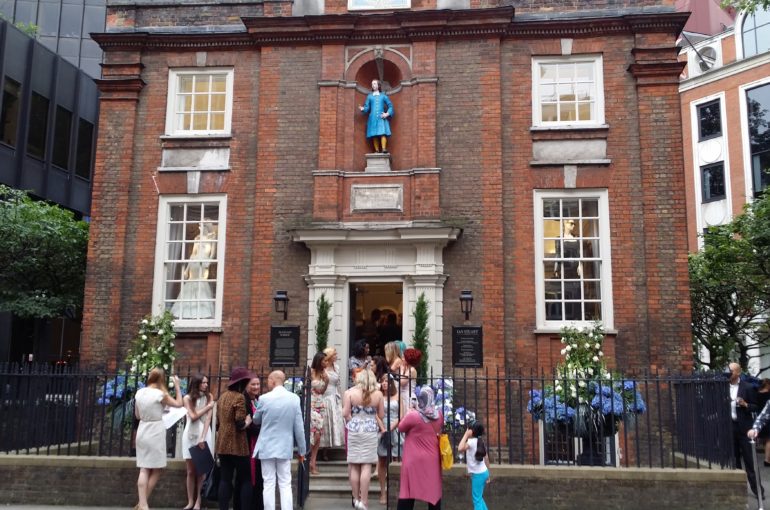 One of our dearest designers is Ian Stuart – very talented and creative.
The evening wear and bridal wear store was officially opened by celebrated fashion designer David Sassoon. Ian Stuart trained with David Sassoon at the start of his career and as David Sassoon shortly retires from the fashion world, he was the ideal person to open Ian Stuart's first flagship store.
We at Designer Wedding Planner  and Event Decor Hire lucky enough to be personally invited to this launch in the plush end of Victoria – Buckingham Gate in Central London.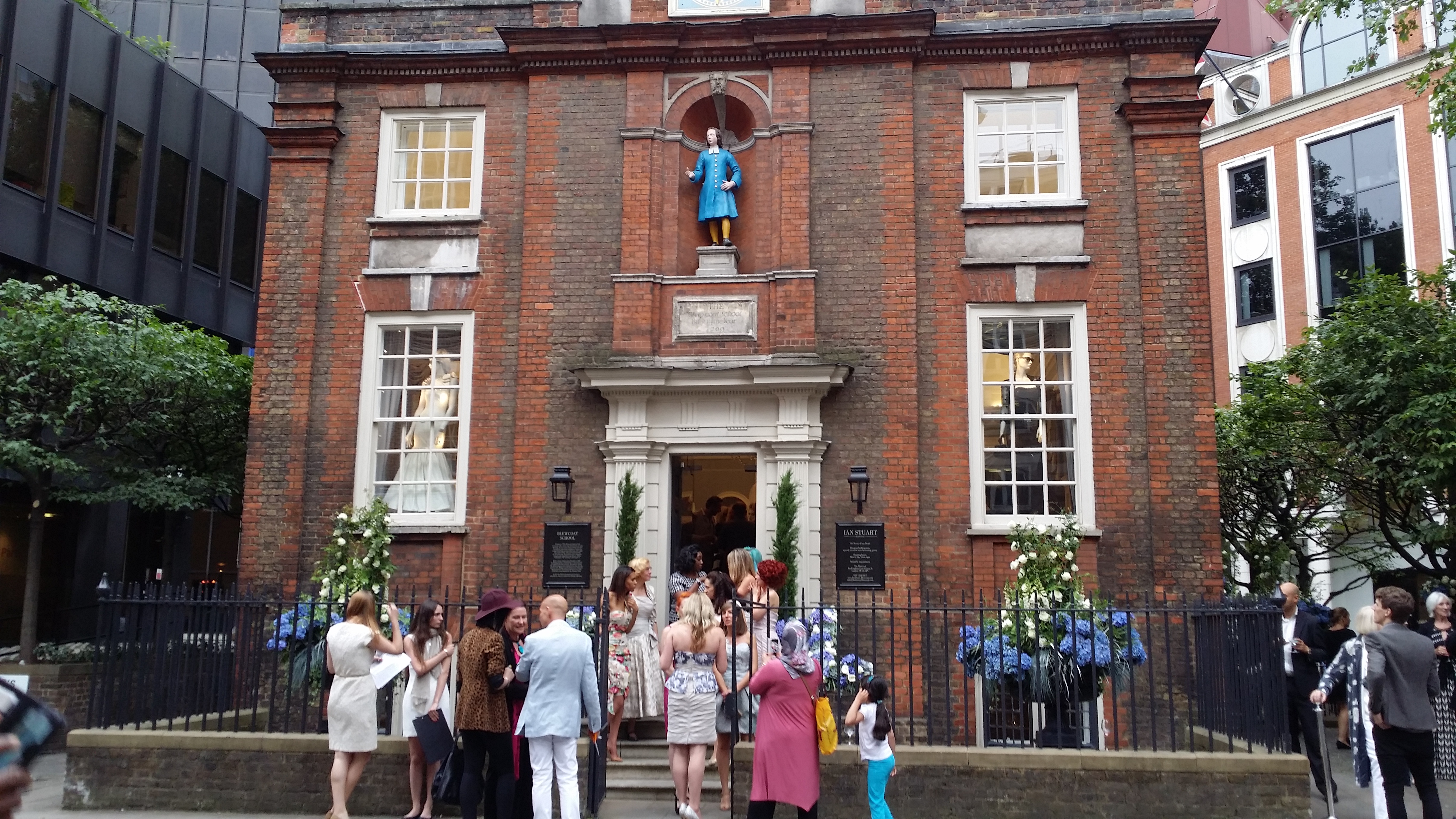 The invite was very exclusive and Ian was there in attendance with his trademark trendy suit and welcoming smile.
The ladies working with Ian were all there wearing the designs from Ian's collection and mostly from the 'Mother of the Bride Collection' which showed off the collection beautifully.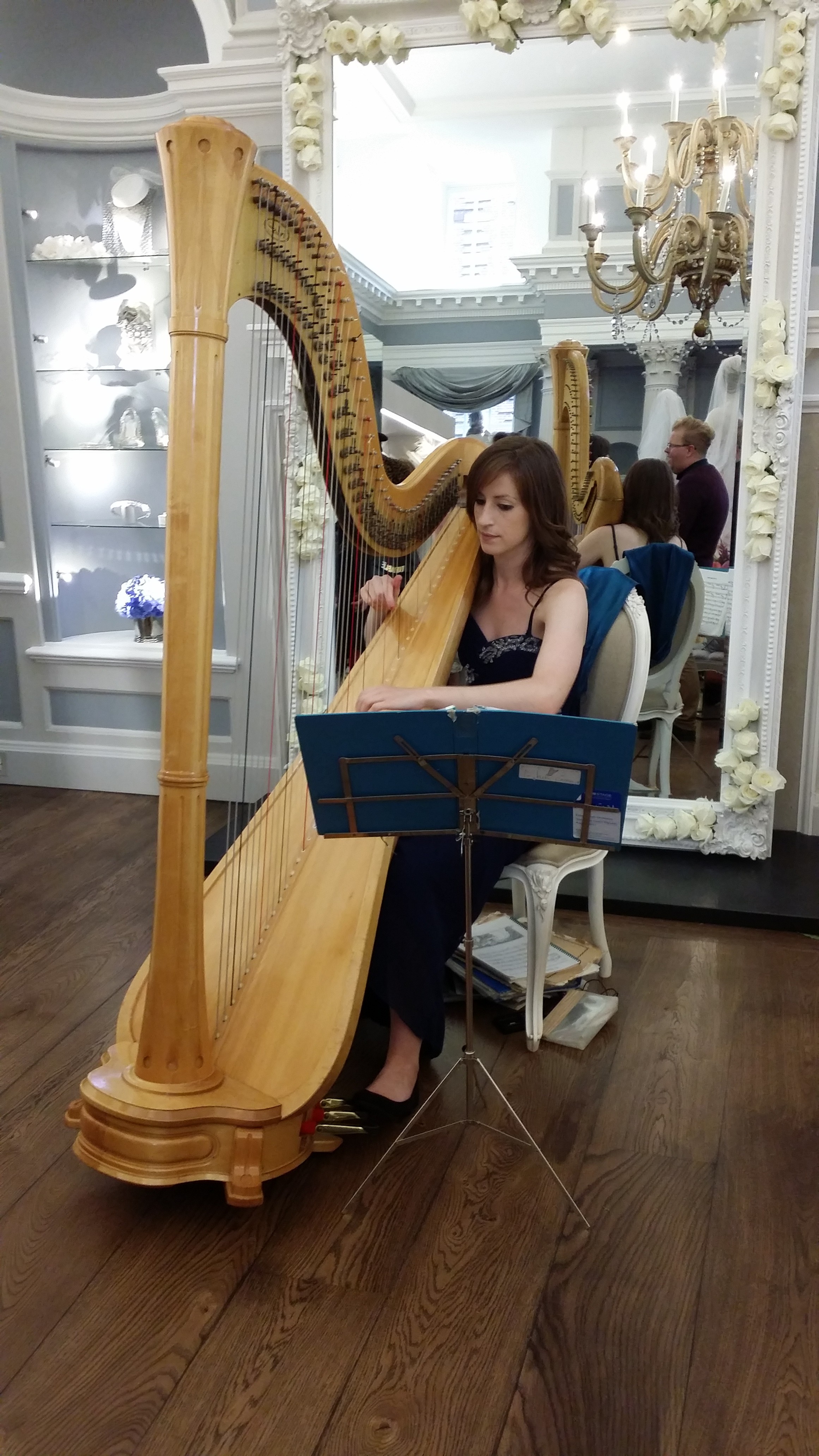 The champagne was flowing and canapes kept coming with ease and the guests had a great time together some of who had not seen each other since the last launch.
Jens Jacobson created the lovely floral displays all over the showroom and you could see his professional touches as we wander around the rooms
The weather was still sunny as it was early evening and as there was no rain, it seemed the best idea to hold the launch outside. Ian had models displayed on plinths modelling some of his bridal gowns and they also drew the passers by's attention as they were on their way home from a  long day at the office.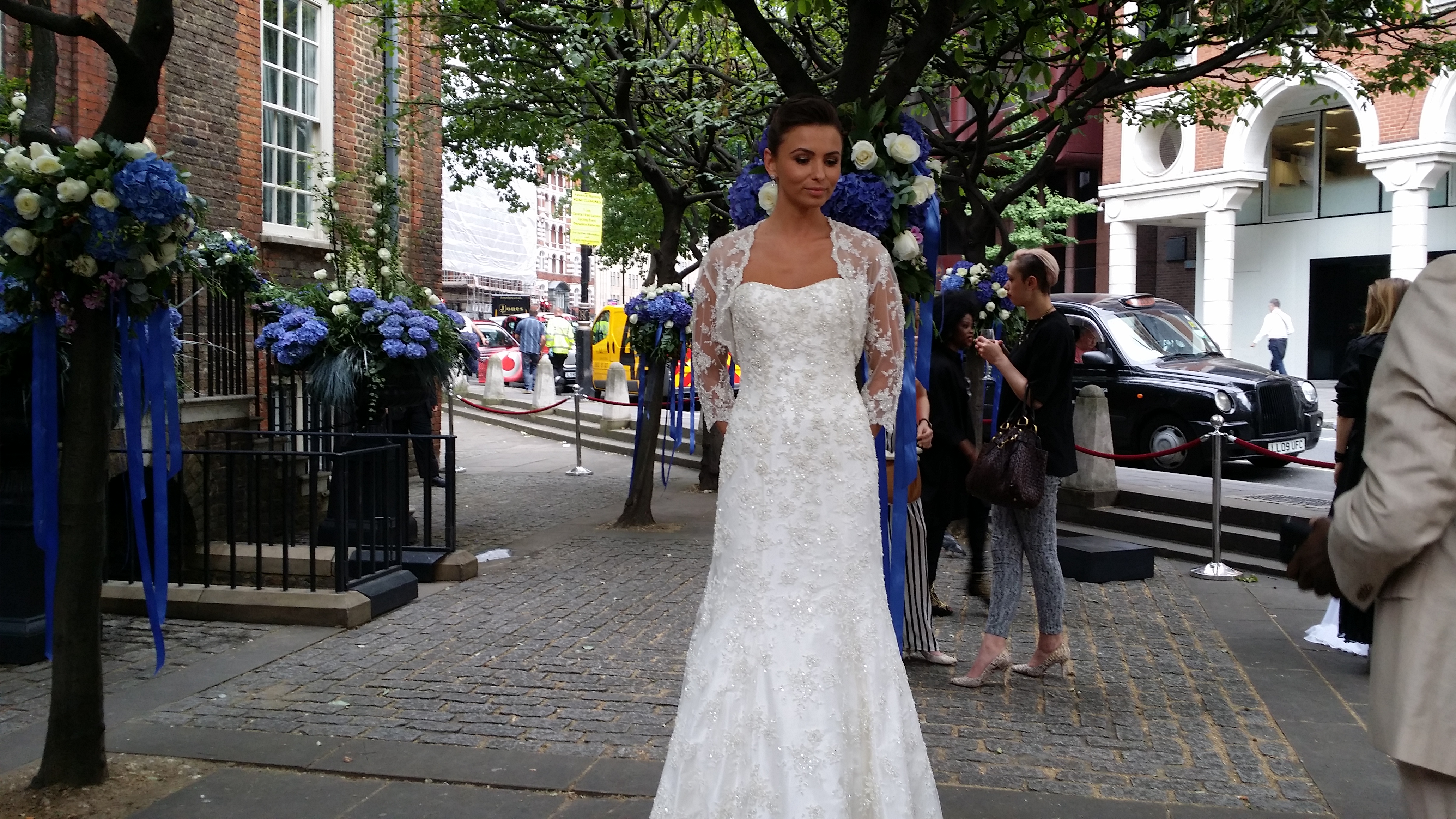 Now this building – Blewcoat used to be an old children's home and Ian had kept the name going as it is synonymous of the area, the design of the building and also the single standing building in the corner of the street. The main area was well dressed with all the usual couture gowns on rows and rows of racks, delicate mannequins posed with realistic fashionable stance and realistic smiles.
I loved the old building which housed the Ian Stuart Couture Collection before as it was crammed full of delectable high fashionable bridal gowns, but this new building speaks volumes that makes the statement that Ian is now moving into the higher realms of cementing his 1st place position for the discerning bride who wishes to make her wedding dress to be the talking point for months to come after her wedding.
Whilst every mother of the bride is wishing she could get the statement designer gown for her big day too, Ian also has this covered with his 'Mother of the Bride' couture gowns, which speak volumes when a mother attends the wedding of her daughter. She is the one the guests look too after the bride has walked down the aisle so she had better get her groove on and not let the onlookers down, as they feast their eyes on the grand ladies of the day.